News & Media - Full House Related News
---
---
Candace Cameron Bure and Andrea Barber pose with New Kids on the Block
Added: July 14, 2013

Ever since they met on Full House, Candace Cameron Bure and Andrea Barber are still best friends. They're also big fans of New Kids on the Block and they are still singing along to their favorite boy band.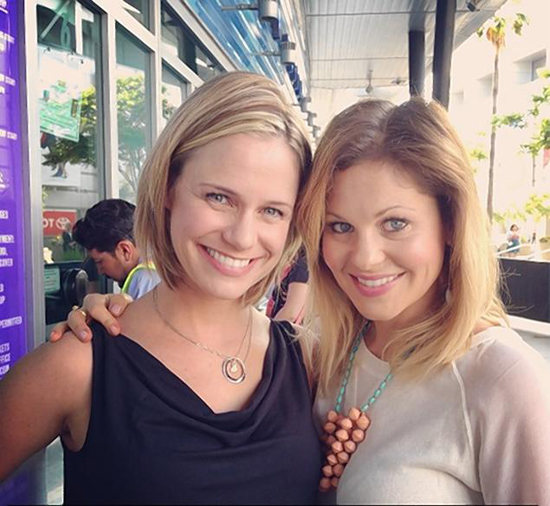 Recently they visited a NKotB show and ended up posing for pictures with band members Donny Wood and Jordan Knight. Candace shared some of the pictures on Instagram. "NKOTB, nothing short of fantastic!!" Candace wrote as a caption in a photo of her and Andrea.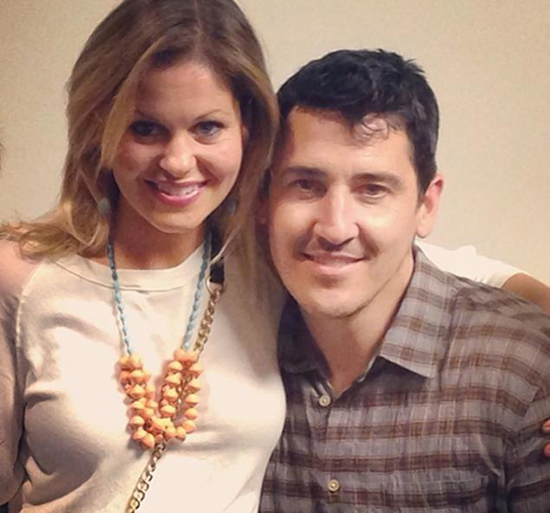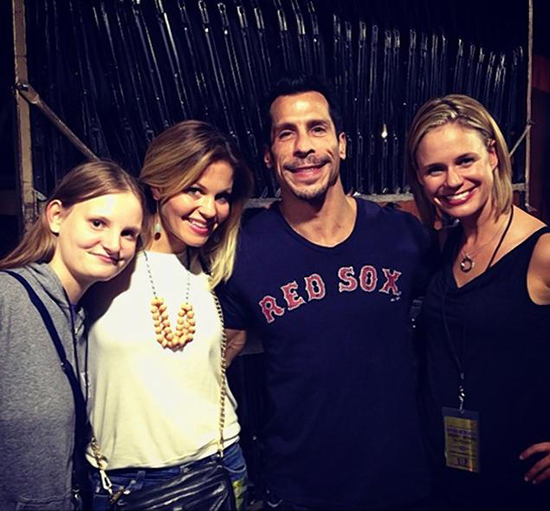 All photographs: © Candace Cameron Bure.
Read more on New York Daily News