News & Media - Full House Related News
---
---
Dave Coulier doesn't mind being Joey forever
Added: September 07, 2013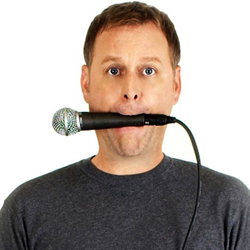 Dave Coulier started his television career back in 1984, when he hosted the show 'Out of Control', a children's sketch-comedy show that was broadcasted by Nickelodeon. On that show, he started to make fame with his goofy voices and the catch phrase 'Cut it out!'. Dave took the voices as well as the catch phrase to the role of Joey Gladstone on Full House, as the writers of the show wanted to make that part of his role, Dave told in an interview with Denver Westword.
Even though the show ended in 1995, people still recognize Dave as Joey. Asked what he thinks about that. Asked how he feels about that, Dave replied: "It's one of those shows that just is very cross-generational and so a lot of people still recognize me as that character. That's never gonna go away. Some people have asked me, they go, "Doesn't it bother you that people come up to you and say 'Joey'?" And I say, heck no. When you're starting out in show business, you pray for a Full House every single day. So why would I turn around and have any kind of negative feeling toward all those people who came to love our show?"
Full House was not only popular during its original run, but new generations still grow up with the show. According to Dave it's "become really this timeless television icon with really bad mullets and bad outfits. But people always love to hear a great story, and we told 192 stories and so I think it just really translates to a very wide demographic and we're very proud."
Nowadays, Dave is still doing standup comedy and he sticks with family-friendly comedy. He sees no reason to change his style, Dave says: "Well, there's a huge Full House audience there, and so they know me as being family-friendly. Like I said, I never had to change my style. If I worked dirty I would have to edit back a joke or rewrite this joke. Jay Leno said it to me when I was twenty years old: One night he came up to me at the Comedy Store and he said, "Hey, Coulier, I saw your set. Really good, clean stuff." He said, "You know, if you work clean. you'll work anywhere." I just never forgot that.
Dave is involved with the Clean Guys of Comedy. Check the schedule if you want to see if Dave is performing somewhere near you.
Click here to read the full interview, in which Dave tells more about his comedy and the rumors about him being the inspiration for Alanis Morissettes 'You Oughta Know'.