News & Media - Full House Related News
---
---
ABC is looking for superfans of John Stamos for a new game show
Added: March 28, 2015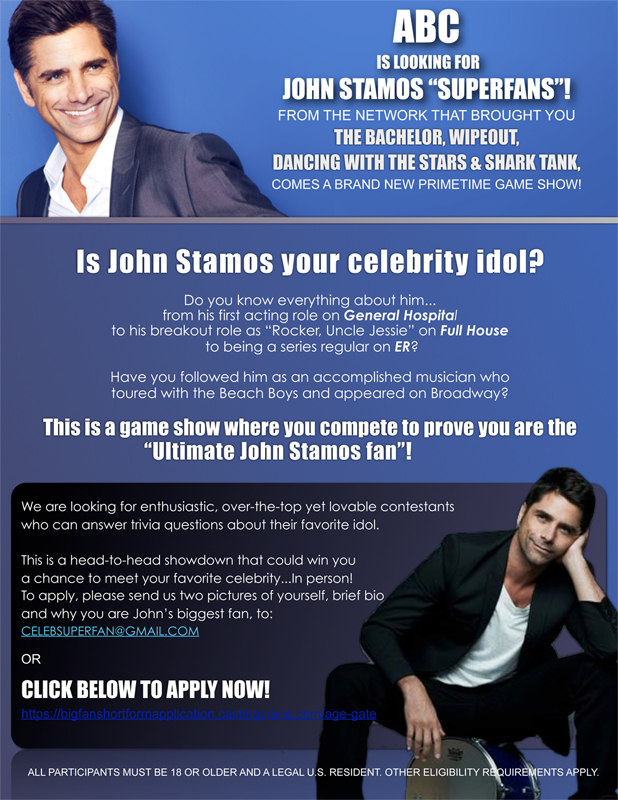 Click on the image for a larger version.

For a new prime time game show, ABC is searching for contestants who know everything about John Stamos, from his first acting role on General Hospital to his breakout role as "rocker uncle Jesse" on Full House to being a series regular on ER.

They are looking for enthusiastic, over-the-top yet lovable contestants who can answer trivia questions about their favorite idol. This is a game show where you compete in a head-to-head showdown to prove you are the "Ultimate John Stamos fan" and win you a chance to meet John Stamos in person!

If you think you are a superfan of John Stamos, and you want to compete in the show, you can fill in the application form here. Only legal USA residents who are 18 years or older, can apply.