News & Media - Full House Related News
---
---
Dave Coulier talks about Fuller House
Added: May 16, 2015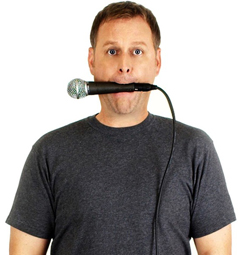 Dave Coulier doesn't plan to cut it out anytime soon. The comedian, famous for playing the Joey Gladstone in "Full House" recently confirmed that he'll appear in a 2016 Netflix revival of the show, "Fuller House." He wasn't always sure that a reunion would actually going to be happening though.

"We've been hearing about (a reunion) for a long time and I was kind of like, 'Well, if this does happen, I'll be surprised,'" Coulier said in a phone interview with lohud.com". "Even a month ago, John Stamos called me and he said, 'Hey, I want to talk to you about this 'Full House' stuff because I think it's going to happen. And I was like, 'Yeah, sure it is.'

"But I think it's great. I love the cast. We're all really close. We're all great friends, so it's going to be like a real family reunion for me."

John Stamos, who is producing the series, will reprise his role as Uncle Jesse and other original cast members are reportedly in talks to sign on for guest appearances.

Two decades after its final episode aired, the show still has a passionate fan base, Coulier says. His website has an online store and any "Full House" related merchandise, which includes Mr. Woodchuck and "Cut it out" t-shirts, flies off the shelves. "We can't keep this stuff stocked," he says. "We even came up with these things called 'Gladstones', they're little rocks that I draw faces on. It's absolutely crazy but it's really cool that the fans wax nostalgic about all this stuff. So we're going to keep doing it as long as people enjoy it."

Dave is very proud that "Full House" still resonates with viewers 20 years after it went off the air. "I'm very proud of that and I think I can share that equally with the rest of the cast; I think we all feel the same. It was something that we did a long time ago but "Full House" has become cross-generational in that the original fans often tell us that their kids are now watching the show. There's something in the Kool-Aid with "Full House." We don't really know what it is, but we're very proud of it."

"When we did our first 13 shows, we weren't even sure we were going to get an order for the back nine. And Friday night was kind of the death knell for television back in those days. So when we first got picked up and they said we're going to be on Friday nights, we thought, "OK, this is a show that ABC is obviously going to bury. We're going to languish on Friday nights." And then T.G.I.F. happened and the rest is television history. So you really have no idea that you're going to become this monster show."

When asked if Dave is excited to go back into the swing of things, he replied: "I am. It's going to be crazy going back into our original set. It's just going to be a journey back in time. And we're shooting at Warner Bros., which is where we shot the original show. So it's going to be crazy driving onto the Warner Bros., lot and going to our stage. I'm going to get chills when I walk in and see that set."

Dave doesn't know much about what has become of his character Joey Gladstone yet. "I wish I knew more of what the script was going to be so I could tease them. I've been talking with Jeff Franklin, who created the show, and what I know about my character so far is that they're talking about making him a huge superstar now in Vegas. And that's really kind of all I know.