Full House - The House
---
---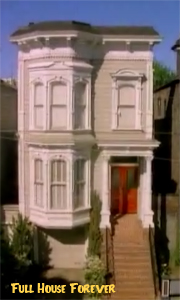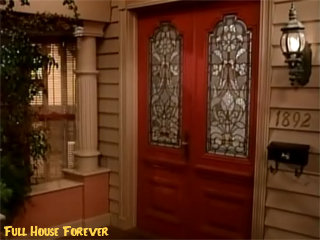 On the show

The address of the Tanner house is 1882, Girard Street, although on a couple of occassions, the address seems to get mixed up a little.

In episode 190 "All Stood Up" for instance, Stephanie is really nervous, talking to a boy she likes, and she says in a hurried voice that she lives at 1883 Girard Street. And in the episode where Joey finds an old girlfriend, he is talking to her on the phone and tells her to "Come on over. I'm at 1882 Gerrard."

Most confusion however, is the front porch. In episode 180 "DJ's Choice", DJ is on the porch with Nelson, and the number next to the door, is 1892:
The real house
The front of the house we see on the show, is from the house located at 1709 Broderick Street in San Francisco.

If you want to see the real house for yourself, please remember that 1709 Broderick is on a residential street and to be considerate of neighbors by visiting during day-time hours, maintaining a reasonable volume and avoiding double parking.
The Full House Floor Plan
Created by "Alex Darkland"

Below you find fan-made floor plans of the Tanner house. Every floor has it's own plan, and there's even one that might explain how two stairways end up at the same hallway upstairs. Not only did he create a 2D floor plan, he also made 3D models of the house. Below you can find all plans and models, sorted by floor.
You can click the images to view a larger version of them.
---
Basement / Garage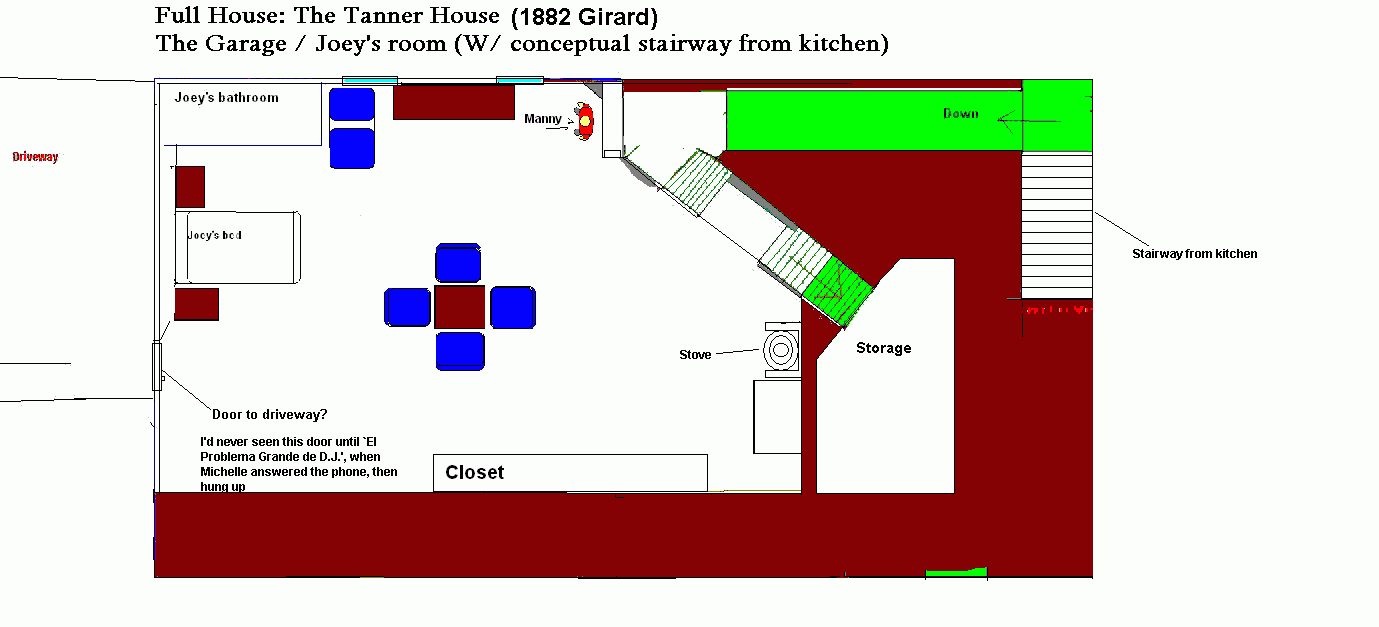 ---
First Floor (living room and kitchen)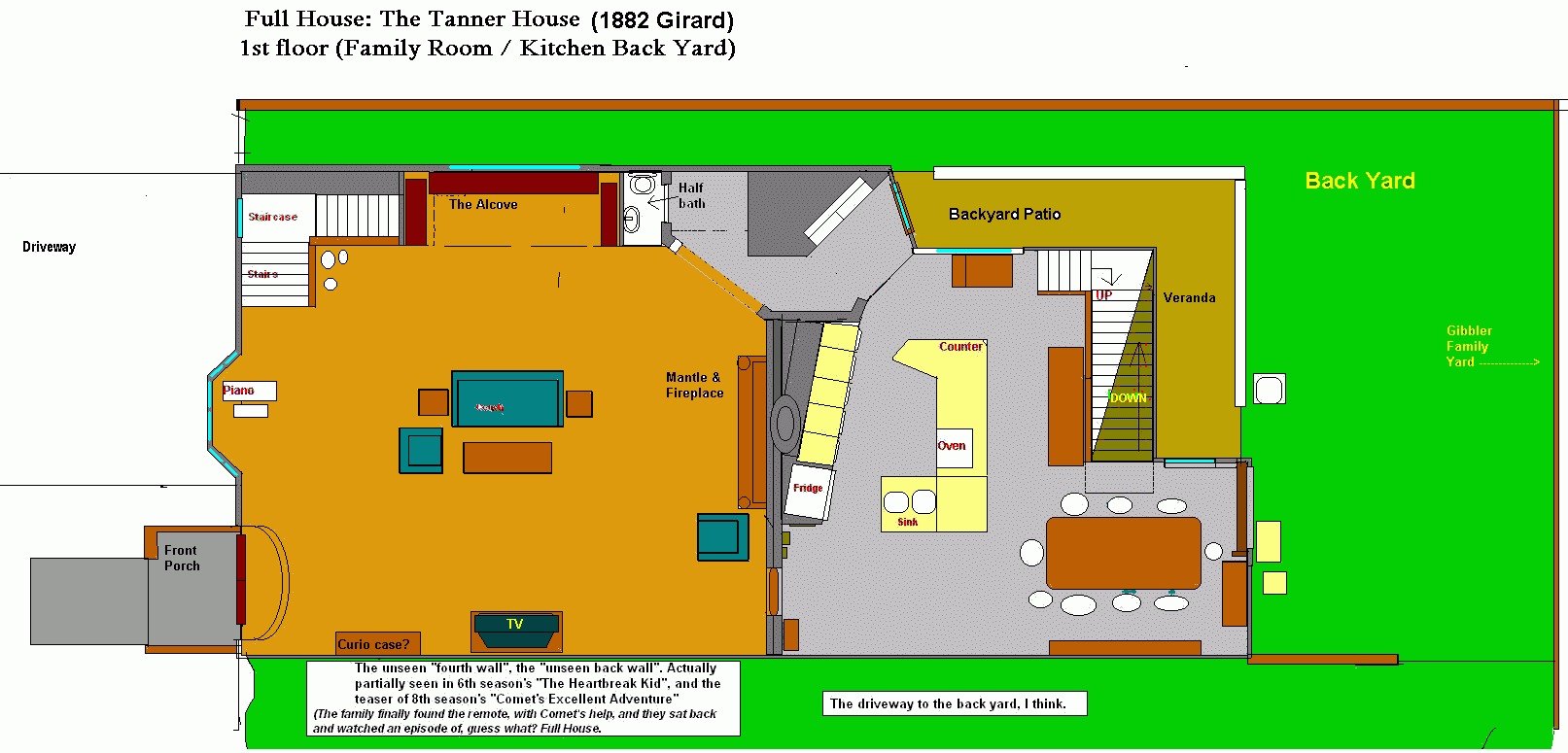 ---
Stairway space
---
Second floor floor
---
Attic